Things To Do
Get your nails done. Go out to eat. Shop for a souvenir or a gift for the dog sitter back home. When you vacation at Ocean Dunes Resort, not only are you minutes away from such popular attractions as the Myrtle Beach SkyWheel and the world-renowned Brookgreen Gardens, you can also enjoy yourself without even leaving the resort premises.
On Site Recreation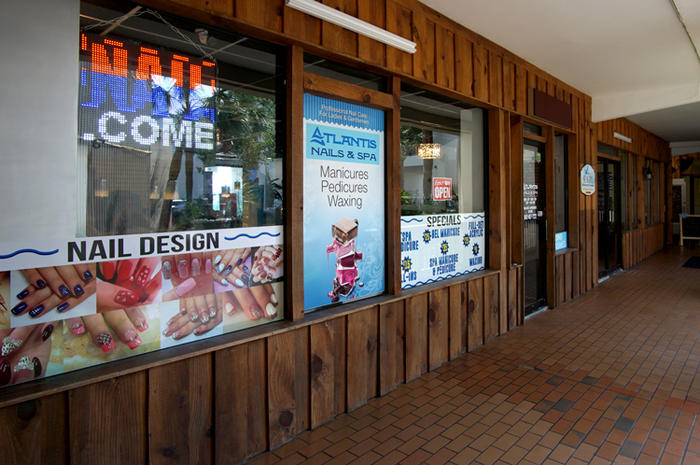 Ladies, the Atlantis Nail Salon at Ocean Dunes Resort is calling you! Manicures, pedicures and body treatments are on the menu so pamper yourself fully and get that facial you have been craving when you come to Myrtle Beach, South Carolina for your memorable beach vacation. Furthermore, you can get something delicious to eat or just a cup of to-go coffee before you head out to shop the outlet malls or hurry to make your tee time.
White Sand Beaches
Laden with seashells that really emerge at low tide, the beautiful beaches of South Carolina are a playground for young and old alike. Building sandcastles is not just for kids and digging rivers that stretch from the dune line to the high tide line is appealing to many. Rent a beach chair and umbrella for the duration of your Myrtle Beach vacation or just bring your own and set it up where you can readily see any dolphins that swim by the Ocean Dunes Resort. Sinking into those beach chairs and listening to the tide roll in and out is among the most peaceful, relaxation-inducing activities you can enjoy in Myrtle Beach, South Carolina. Take a break from reading your favorite book or listening to your favorite music long enough to stroll north or south along the coast. Swim in the shallow water and jump the waves with the kids. At low tide seek out the sandbar that is just offshore and during high tide marvel at the waves like local surfers do. When the moon is full the tide is extra low and exposes even more sandy bottom on which you might find sand dollars and sea stars.
Enjoy the white sand beaches from a different angle – try parasailing along the shoreline or taking a banana boat ride down the beachfront. In Myrtle Beach, South Carolina two people can parasail at once. How exciting! Look for sharks, sea turtles and countless fish while dangling from a parachute and being pulled by a speedboat. It is an adrenaline rush to say the least. Banana boat rides might be more enticing for your family, where large groups can go together. Pulled behind a Sea Doo, the banana boat rides found throughout Myrtle Beach, SC will leave you wet and exhilarated. Boat rentals are available for those who prefer to navigate the helm themselves and fishing charters dot the waterfront landscape so you can stay inshore, go offshore or fish the freshwater rivers nearby your Myrtle Beach vacation rentals.
Myrtle Beach Golf Courses Number Close to 100
Golf and Myrtle Beach go hand in hand. There are nearly 100 golf courses, custom designed by some golf greats! Myrtle Beach golf courses host tournaments, welcome globe-trotting visitors and appear on national lists of best golf courses in America. Take part and tee off in Myrtle Beach during your vacation to Ocean Dunes Resort. There are par-3 golf courses for those who have a little less time to spend on golf and there are lighted golf courses in Myrtle Beach, SC so you can play well after dark.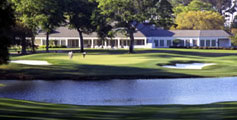 Myrtle Beach's 100 golf courses reach from Little River and North Myrtle Beach south to Pawleys Island and on both sides of the Intracoastal Waterway. You are never far from a golf course when you roam around Myrtle Beach, South Carolina. So keep those golf clubs handy! The varying landscapes of the beautifully manicured golf courses in Myrtle Beach include borders of Southern pine forests, boardwalks over salt marsh waterways and glimpses of the Atlantic Ocean. While the challenge of some tough 18 holes are intriguing, the natural views from the fairways can be most tantalizing. Accessorize your Myrtle Beach golf vacation with a lesson or two from a golf pro. Practice your swing on the driving range. And reflect on your score in the clubhouse where delicious food and refreshing drinks combine to bid you a respectful farewell from the course's 18 holes.
Entertainment that Entertains
Myrtle Beach entertainment begins with "Ladies and gentlemen" and ends with a standing ovation. So many theatres, so many shows. Live concerts at House of Blues and daily productions at The Alabama Theatre and The Carolina Opry are only the beginning of a full, year-round calendar that promises to entertain your family and friends. And Ocean Dunes Resort is closely located to many of the town's nearly one dozen live theatre venues.
Tap your foot along with the music, sing along with the songs. Admire the glitz and glam of the costumes and the pageantry of the production. Choose a dinner theatre and feast while you are entertained. Medieval Times brings horse-riding knights in shining armor to the arena while Dolly Parton's Pirate's Voyage brings you to the lagoon of swashbucklers while feeding you a dinner you can only eat with your hands. Whether it is the blast of a trumpet or of a cannon that appeals most to you, rest assured that there are live entertainment options at your fingertips for you to consider during your Myrtle Beach vacation at Ocean Dunes Resort.
Amusements that Amuse
Seeking adventure? Looking for an amusement with a little education attached for the kids? Are there art and wine aficionados in your family or group? Then Myrtle Beach has something for you all.
Grab the kids and head out for a round of miniature golf. These family-friendly golf courses are found throughout Myrtle Beach and North Myrtle Beach, South Carolina. With tropical themes, adventurous backdrops and challenging caves and water hazards miniature golf in Myrtle Beach in nothing short of fun the whole family can enjoy. Coupons are readily available for many putt-putt golf destinations and there are even all-day pricing specials at some popular courses.
The Myrtle Beach SkyWheel in downtown Myrtle Beach is an oceanfront treat! This sky-high Ferris wheel with enclosed cars is a photographer's delight. The views are amazing and the convenient location of this oceanfront attraction makes it easy to visit when you are guests of Ocean Dunes Resort. Walk the adjacent boardwalk and check out the summer season line up of outdoor concerts. When you need a refreshing treat, get a scoop or two of ice cream and stroll the boardwalk shops some more.
Lazer tag, escape rooms, zip line canopy adventures and water parks are easily accessible from Ocean Dunes Resort in Myrtle Beach. There are oceanfront state parks with pristine, undeveloped beachfront vistas and hiking trails that wind through maritime forests. The East Coast Greenway bike trail markers can be found traversing through Myrtle Beach and its outlying areas as it spans the entire coast of South Carolina. There are rides for kids at Broadway at the Beach and speed boat rides along the seashore.
The popular Burroughs-Chapin Art Museum is across the street from the beach on the south end of Myrtle Beach offers free admission. The Children's Museum of South Carolina is just off 21stAvenue North, right beside Rockin' Jump trampoline park. WonderWorks is an education-filled destination with a ropes course challenge, flight simulators and science exhibits of all kinds. And Ripley's Aquarium, located at Broadway at the Beach is a peaceful respite where the background music makes you feel like you are swimming alongside the stingrays, sawfish, sea turtles and hammerhead sharks. Get lost in the sea without even getting your feet wet at this renowned aquarium, one of the many must-see attractions in the Myrtle Beach, SC area.
Shopping Destinations that Wow!
While you can cruise your way through Myrtle Beach by popping into eclectic shops, consignment stores and antique boutiques you can also spend hours after parking the car only once and perusing all that such shopping destinations as Market Common, Barefoot Landing and Broadway at the Beach have to offer. Movie theatres, popular restaurants and amazing collections of stores comingle to make these destinations a hit with everyone in the family. Sprinkled with kiddie attractions and playgrounds and plenty of benches for Dad and Grandpa to have a respite, these hot spots around town are great attractions for all ages.
Property Location
Location: 2nd Row
Area: Myrtle Beach
210 75th Ave North
866-878-2650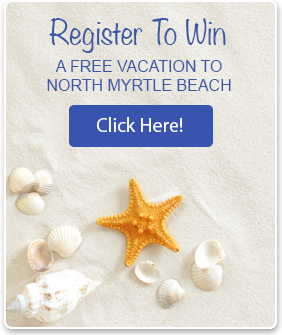 Disclaimer
Myrtle Beach Vacation Rentals is not affiliated with onsite management or the HOA of this complex.