Ocean Dunes Resort Amenities
For the full resort experience during your Myrtle Beach vacation, your South Carolina accommodations need to be more than a comfy bed and a roof overhead. Ocean Dunes Resort boasts water amenities, a backyard beach and on-site dining. It is the quintessential beach resort experience!
Vacation Condo Rentals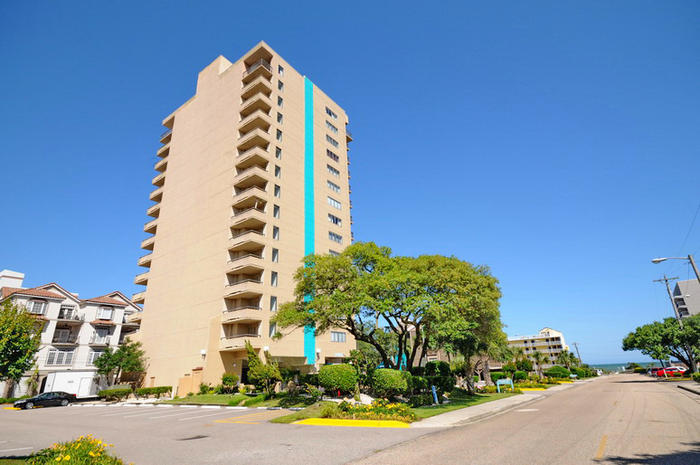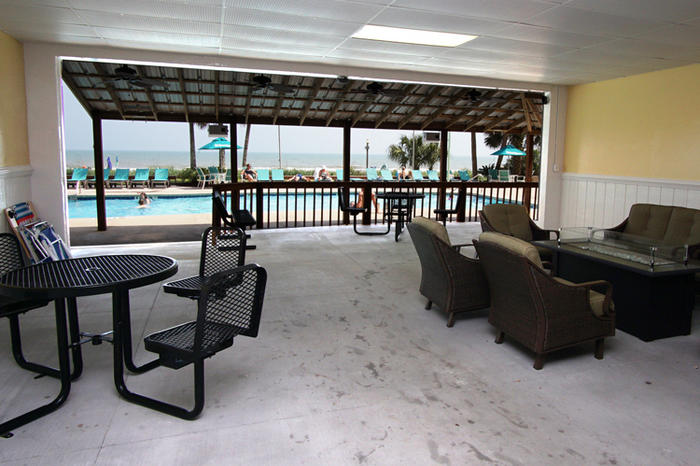 There are choices galore when it comes to condominium rentals at Ocean Dunes Resort. A cozy one-bedroom condo might be ideal for a romantic seaside vacation but for a family of eight or a golf foursome that intends to hit the links each day of their getaway, a larger condo rental with numerous bedrooms would be preferred. At Ocean Dunes Resort you have the luxury of such choices.
You might want to indulge in an oceanfront rental with a Jacuzzi tub—imagine the relaxation you can have with such lush furnishings. A smaller condo with an efficiency kitchen might be just what you need for a seaside vacation that celebrates your anniversary or perhaps just a microwave and mini fridge will suit you in a spacious guest room. Other vacation rentals feature a fully furnished kitchen with full-size appliances, great for serving hot breakfasts and simple lunches to the kids during a beach vacation. You also might want such amenities when you are staying in an Ocean Dunes Resort for the holidays.
Peruse the many condo options, with various sleeping arrangements and amenities and pick the one that is right for you and your family at Ocean Dunes Resort.
Indoor Swimming Pools and Hot Tub
Guests at Ocean Dunes Resort will have access to a couple of indoor swimming pools. So regardless of the weather during your Myrtle Beach vacation your family can go for a swim. Sometimes it is nice just to slip in a refreshing pool without worrying about getting too much sun. Start your vacation days early and take an indulgent swim in an indoor swimming pool at Ocean Dunes.
If splashing and playing in a swimming pool is savored more by the young than the young at heart, then let the kids loose in the indoor swimming pool while you sink into the bubbling whirlpool and let the jets massage your cares away. Relaxing in the whirlpool before retiring for the night is a great way to calm your mind and body as you prepare for bed.
Outdoor Swimming Pools and Water Recreation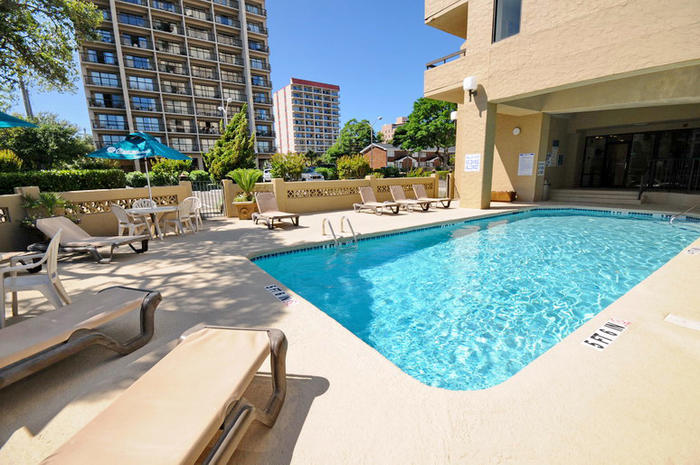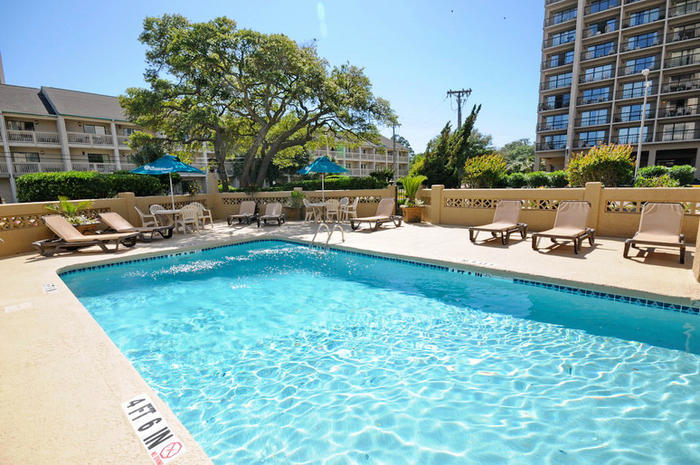 Being outside in the sunshine is a great way to start each day and end each afternoon. The pool deck at Ocean Dunes Resort is so inviting. Lounge chairs are sprinkled on the oceanfront pool deck and surround the sparkling blue swimming pool, encouraging all ages to hang out poolside. Whether watching the kids swim laps, reading a chapter in the latest bestseller or taking a much needed cat nap, the sun seekers who relax by the pool really know how to make the most of a Myrtle Beach vacation!
Palm trees swaying nearby add to the resort ambiance while children's laughter and poolside giggles keep you in good spirits under the Myrtle Beach sunshine!
Property Location
Location: 2nd Row
Area: Myrtle Beach
210 75th Ave North
866-878-2650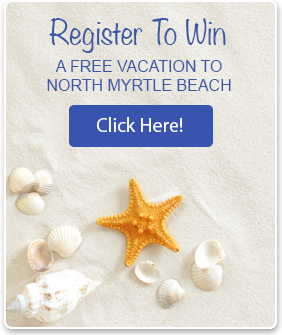 Disclaimer
Myrtle Beach Vacation Rentals is not affiliated with onsite management or the HOA of this complex.